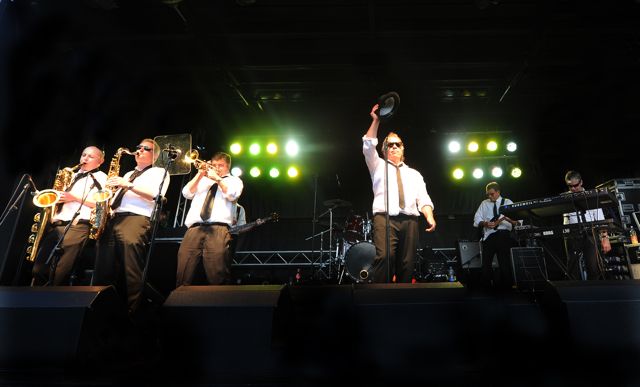 Regarded as probably the most influential retro soul/R&B revue on the live circuit during the last three decades, the band continue to excite audiences with their high octane delivery of classic Soul/R&B favourites arranged in their own unique signature style.
Officially endorsed by the Otis Elevator Company in America and Europe, they have travelled worldwide to perform at Otis Elevator Company sponsored Events and product launches.
Otis and The Elevators continue to headline high profile corporate events, celebrity weddings, and music festivals. Otis have appeared live on national BBC Television, BBC Radio 2, Ulster Television, Downtown Radio, The Belfast Festival at Queens, the Belfast and Dublin Bay Taste and Music Festivals, and with the victorious European Cup winning Ulster Rugby Team song.